The next hsa-h pto general meeting will be held On Tuesday, january 18th at 6:30 pm
Take the PTO Survey
The Harmony Science Academy Houston Parent Teacher Organization (HSA-H PTO) serves the students, parents, teachers and staff of the Harmony Science Academy Houston high school (grades 9 to 12).
HSA-H PTO was founded with the following purposes:
To promote the educational and emotional well-being of HSA-H children.
To encourage closer communication, cooperation, and understanding among parents, teachers, staff, and students of HSA-H.
To provide opportunities for discussion of issues pertaining to the school/community and to engage in appropriate action on those issue.
To represent HSA-H parents and teachers to community and public school organizations.
The HSA-H PTO, governed by its bylaws, was formally incorporated with the state of Texas on November 1, 2019.  We received tax exempt, public charity status from the Internal Revenue Service (IRS) under Internal Revenue Code (IRC) section 501(c)(3) on January 8, 2020.  As a result, our PTO can receive tax deductible donations, enabling donors to deduct their contributions to our PTO from their taxes under IRC and applicable laws and statutes.
As a 501(c)(3) non-profit organization, we operate under the following broad parameters:
No parts of the earning of the HSA-H PTO are distributed to members or officers of the organization.
HSA-H PTO is financed under the general plan of fundraising events and activities, gifts, and grants.
The current HSA-H PTO Executive Committee members are:
Kaweem Koshan (parent of 11th grade student), President
Talitha Alexander (

parent of 9th grade student

), Vice President
Mayas Ali (

parent of 11th grade student

), Treasurer
Lissett Verdecia (parent of 10th grade student), Secretary
Hudaverdi Bozyigit (HSA-H engagement coordinator), School Liaison
Ineke Kerkhofs (HSA-H testing and federal programs coordinator), Advisory Member
Rachael Saunders (HSA-H English I & Humanities teacher), Advisory Member
12/12/2021 – Per Article IV, Section 7A of the bylaws, Ms. Lissett Verdecia was appointed as our new PTO Secretary.  Our former secretary, Ms. Kerkhofs, has been appointed as an advisory member.
11/16/2021 – The PTO is excited to announce we received a $1,000 grant from Walmart Giving!  This generous grant helps us fund PTO initiatives that will benefit the students, teachers and school!  #BetterTogether #WalmartGiving #Walmart
11/15/2021 – Per Article IV, Section 5E of the bylaws, the PTO is pleased to announce the appointment of Ms. Rachael Saunders (English I & Humanities teacher) as an Advisory Member of the Executive Committee.
11/11/2021 – The PTO met with over 20 HSA-H students to discuss volunteer opportunities.  Students will earn volunteer hours needed for graduation requirements while helping the PTO (translating/interpreting, Web site and social media, fundraising, etc.).
10/27/2021 – H-E-B/Central Market is donating gift cards in the amount of $1,000.00 in support of HSA-H PTO.  For over 115 years, H-E-B/Central Market has contributed to worthy causes throughout Texas and Mexico, and they continue to support our community as strongly as ever.  Help H-E-B/Central Market maintain that tradition by visiting your nearest Central Market store.
10/19/2021 – HSA-H PTO is now registered in the Randall's Good Neighbor Program (GNP).  You can link your Randall's loyalty program to our PTO using this pre-filled card.  The PTO's  GNP number is 14248.
10/15/2021 – PTO awarded Constellation Community Champions grant of $500.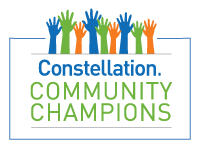 10/8/2021 – PTO Executive Committee attended HSA-H teacher and staff meeting.
10/8/2021 – Per Article IV, Section 7A of the bylaws, Ms. Talitha Alexander was appointed as our new PTO Vice President.
5/22/2021 – HSA-H PTO provided a concession stand at the Senior Graduation.
3/2/2021 – HSA-H PTO is now registered as a public charity on Amazon Smile.  You can now use a special link when buying on Amazon and then Amazon will donate a part of their revenue to HSA-H PTO at no cost to you.
3/2/2021 – HSA-H PTO Drop Box installed at Front Office.
1/19/2021 – Donations accepted through Zelle.  Please Go To our Donate page for additional information.
1/4/2021 – New HSA-H PTO Web site published.
12/24/2020 – HSA-H PTO account opened at Bank of America.
12/17/2020 – Per Article IV, Section 7A of the bylaws, Ms. Mayas Ali was appointed as PTO Treasurer.
12/15/2020 – HSA-H PTO Zoom account established.
12/14/2020 – HSA-H PTO registered on TechSoup and Google GSuites for Non-Profits3.1